2012 Arkansas PTSD Seminar Wrap-up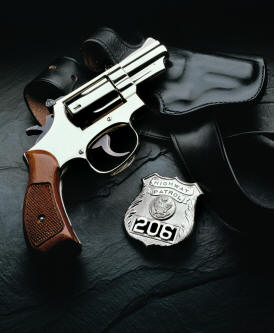 In case you have been hiding under a rock and haven't heard yet, the Police Benevolent Foundation is sponsoring suicide prevention seminars titled Behind the Badge. These seminars are approximately eight hours in length and cover numerous topics related to law enforcement stressors, stress management and suicide prevention.
In September 2012, the Arkansas PBA hosted our Behind the Badge Seminar in two locations. Our speakers have long and distinguished careers in law enforcement. Doctor James D. Sewell started his career as a campus police officer at Florida State University. He has been a Chief of Police in Florida and the Assistant Director of the Florida Department of Law Enforcement. Tim Rutledge also started his career in local law enforcement and is now the Director of Training for the Regional Counter-drug Training Academy (RCTA) in Meridian, Mississippi. Tim is also the founder and director of the Mississippi Law Enforcement Alliance for Peer Support (LEAPS).
On Monday, September, 10, law enforcement officers from Sherwood PD, Benton County SO, Fayetteville PD, and Arkansas State Patrol attended the seminar held at the North Western Arkansas Law Enforcement Training Academy in Elm Springs, and on September 11, fifteen officers representing five different departments attended the seminar held at the Conway Police Department. Some of the topics attendees were exposed to include: Post Traumatic Stress Disorder (PTSD), how to recognize and deal with stress and how to talk with a fellow officer who is possibly suicidal. Attendees were also able to evaluate their personal and professional life and determine their risk of being a victim of significant stress. Officers were able to talk about PTSD and suicides that they were familiar with.
We thank the administration and training staff and administration of North Western Law Enforcement Training Academy and the Conway Police Department for their generous donation of their facilities and their support of the Arkansas law enforcement community.